The first question I have is:  Is he a refugee since the vast majority of Somalis in the US are refugees, but I am seeing no definitive answer on that, so I figured this news would be best reported at 'Frauds and Crooks' rather than at my other blog, 'Refugee Resettlement Watch.' 
Although let me say that there are many of my RRW stories that could just as easily be reported here especially those stories involving the nine anti-Trump federal refugee contractors masquerading as 'religious' non-profits! See today's post at RRW!
From the Houston Chronicle:
Islamic religious teacher arrested for alleged sex crimes against children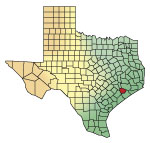 The Fort Bend County Sheriff's Office has arrested an Islamic religious teacher for alleged sex crimes against children. Mohamed Omar Ali, 59, was charged with one count of sexual assault of a child and three counts of sexual indecency of a child following his Jan. 3 arrest.

At a press conference Monday morning, Fort Bend County Sheriff Troy Nehls said that all four victims were children under the age of 14. Ali is a Somalian national who was living in the U.S. illegally, acording to Nehls. The bail for Ali was set at $125,000, but due to his illegal status, U.S. Immigration and Customs Enforcement put a detainer on Ali, and he is being held at the Fort Bend County jail, Nehls said.

Mohamed Omar Ali, 59, is reportedly in the US illegally.

According to Detective Michael Alexander of the Fort Bend County Sheriff's Office, Ali gained access to his alleged victims by gaining the trust of the victim's families, who invited him into their homes to teach the Quran to their children.
Other Members of the Islamic community are distancing themselves from Ali:
Shariq Abdul Ghani, Director of the Minaret Foundation and representative of the Muslim community, added that Ali was not an employee or official volunteer of any particular mosque, but he traveled to different mosques and schools in the area, establishing himself as a defacto religious leader.

In a phone interview on Monday afternoon, Ghani also said that leaders within the Houston Muslim community were unfamiliar with Ghani. Ali lives in the Houston area of Fort Bend County, according to a news release from the sheriff's office.

[….]

Surveillance of Ali began in September of 2019, after victims reported the abuse to the FBI, but investigators believe the alleged crimes date back to 2013. Investigators said they believe there are many more victims who have not spoken up, and the sheriff's office urges those victims to come forward.
I've been joking here at 'Frauds and Crooks' that Michigan and Florida seem to have the most 'new American' crooks and criminals, but Texas might be giving them a run for the money.
See yesterday at RRW about the Iraqi refugee arrested in Texas suspected of murdering a mother of three in Colorado.
As you can see, there is a lot of crossover between my blogs!