The story is seeping out into the media even though it's hard for any news to break through with the impeachment show going on in the Senate at the moment.
Another news story captivating the public is the Coronavirus news coming out of China and what a funny coincidence that the virus and the Harvard professor's alleged secretive dealings both involve Wuhan, China. I am not implying a connection!
I'll bet the vast majority of Americans (including me) never heard of Wuhan before this past week.
Here is one of many stories, this one at The Economist with this intriguing photo and the headline: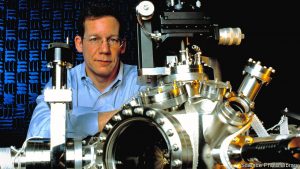 An American chemist is suspected of illegal dealings with China
Here are the opening paragraphs, but alas a subscription is required to read more. We can fix that because all the news you need to know is in a press release from the US Justice Department (h/t: Cathy):
In 2013 Charles Lieber, a pioneer of nanoscience who is now the chairman of Harvard University's chemistry department, visited the Wuhan University of Technology (WUT), in China, to celebrate the founding of a lab he was credited by that university with helping to establish and oversee: the  WUT-Harvard Joint Nano Key Laboratory. It was a remarkable coup. WUT is an institution of little renown. Harvard is generally regarded as the top of the academic tree. And Dr Lieber, whose research has since become part of Elon Musk's ambitious scheme to supercharge the human brain with nanotechnology, has been seen as a potential Nobel laureate.

Harvard's officials had not, however, approved the laboratory and did not know about it until early 2015, according to the us Department of Justice. Nor did they know that while conducting his research with grants from the Department of Defense and the National Institutes of Health (NIH), Dr Lieber was, according to federal authorities, also being paid up to $50,000 a month by WUT, plus at least $150,000 in "living expenses", as a prized recruit in China's Thousand Talents programme to bring foreign scientists, and return Chinese expatriates, to that country's research laboratories.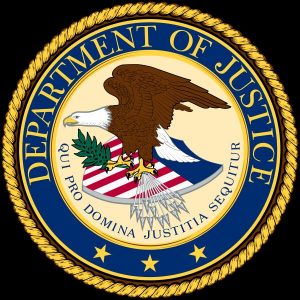 See the release for more details and to learn about the Chinese nationals also charged with various crimes.  The DOJ says the three cases involve China, but are unrelated. However, they were all conducted as part of President Trump's Department of Justice China Initiative described in the release.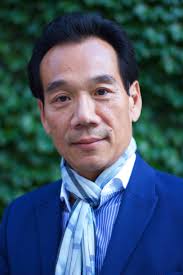 Yanqing Ye, 29, a Chinese national, was charged in an indictment today with one count each of visa fraud, making false statements, acting as an agent of a foreign government and conspiracy. Ye is currently in China.

Zaosong Zheng, 30, a Chinese national, was arrested on Dec. 10, 2019, at Boston's Logan International Airport and charged by criminal complaint with attempting to smuggle 21 vials of biological research to China.  On Jan. 21, 2020, Zheng was indicted on one count of smuggling goods from the United States and one count of making false, fictitious or fraudulent statements.  He has been detained since Dec. 30, 2019.

[….]

These case are part of the Department of Justice's China Initiative, which reflects the strategic priority of countering Chinese national security threats and reinforces the President's overall national security strategy. In addition to identifying and prosecuting those engaged in trade secret theft, hacking and economic espionage, the initiative will increase efforts to protect our critical infrastructure against external threats including foreign direct investment, supply chain threats and the foreign agents seeking to influence the American public and policymakers without proper registration.