Senior citizens' lives matter!
How many more of these sickening stories are out there?  How many more vulnerable women are being abused or murdered in their assisted living and nursing homes, places where family members assume they are being well-cared-for?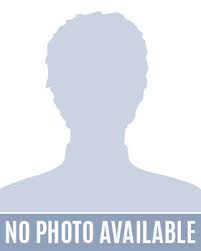 Once again, the creep's name makes me wonder if he is a 'new American.'  And, once again, I searched everywhere for a photo of 29-year-old Nshimiyiana O. Hamzat, but found none.
I did learn that Hamzat is a Nigerian name, and of course he could be born and bred right here, but somehow I doubt it.

From Fox News (hat tip: ManxCatsRule):
Nursing assistant caught on video raping disabled care-home resident: prosecutors
A Seattle nursing assistant was arrested earlier this month for allegedly repeatedly raping a 50-year-old disabled woman in his care at an assisted living facility, according to reports.

One of two facilities that employed Hamzat.

Nshimiyiana O. Hamzat, 29, was charged with first-degree rape, second-degree rape and indecent liberties after he was caught by a hidden camera placed in the room by the victim's family, Seattle's KIRO-TV reported.
The family reported the assaults to police and installed the camera after the victim told them she was being abused by Hamzat.
"The camera captured the defendant sexually assaulting her twice a day, on two different days. The videos did not capture the totality of the sexual abuse the victim suffered at the hands of the defendant," prosecutors wrote in charging documents, according to KIRO.
Hamzat denied any wrongdoing and even after he was shown an alleged rape on video he claimed he was doing patient care.
More here where we learn he (a 29-year-old) actually owned one of the care homes involved.
If you have elderly or disabled family members in a care facility please keep a close eye on them (tip: show up to visit at odd hours), and even if they have developed some dementia listen to them as some finally did in that dreadful case in North Carolina, here.
Is Washington one of the states no longer releasing any mugshots?
Let me know if you find a photo of  Nshimiyiana O. Hamzat or find out anything about his nationality.