Demonstrating to me why the horrific case of Billy Chemirmir, who is not a US citizen, and who may end up being the most prolific serial killer in Texas history, is not getting the national media attention it deserves is because, I think, he represents a massive failure in our immigration system and because major screw-ups likely occurred first at the local law enforcement level.
And, now fear among sanctuary-minded officials at all levels who know that Chemirmir is the poster boy for everything that is wrong with our politically correct media that does not want the public and definitely not the President to learn about the case is driving the story underground.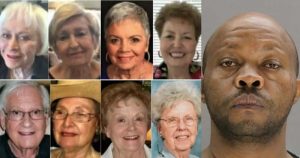 The latest is this mea culpa from the Dallas Morning News, the only news outlet doing any serious work on the case, walking back earlier suggestions that Chemirmir could have been deported.
And, although reporter Charles Scudder has done a great job, this piece is so convoluted it is impossible to know if Chemirmir could have been removed before the killing spree or not.
However, one line at the end of the piece tells me that someone is hiding something!
Further details about his status are confidential.
Here is a bit of the latest.  By the way, I just searched and find that since the newest victims were identified  earlier this month no major national news outlet has picked up the story.
Read the whole thing, but here (below) are some snips that are sure to confuse you with the immigration 'expert's' doublespeak!
I think you will conclude he should not have been allowed to stay in the country prior to his killing spree and more should come out eventually.  The last line that I snipped will likely increase your suspicion that there is more to come.
In the meantime, your job is to help spread this news far and wide! 
Try to reach the President with it!
Fact check: Serial murder suspect Billy Chemirmir is not an unauthorized immigrant, ICE says
Billy Chemirmir is accused of killing 22 elderly people in North Texas. His case has been cited by Twitter pundits and media outlets as an example of why the United States needs tougher immigration laws.

The serial murder suspect is a Kenyan immigrant. Some have suggested he overstayed a visa and is in the U.S. illegally.

But Chemirmir is not an unauthorized immigrant. According to a statement from U.S. Immigration and Customs Enforcement, he has permanent resident status.

Here's some of what we know about Chemirmir's past and his immigration status.
Continue reading.  Now this…
ICE released a statement confirming Chemirmir's residency status after he was charged with multiple counts of capital murder.

"On March 23, 2019, deportation officers with U.S. Immigration and Customs Enforcement (ICE) filed an immigration detainer with the Dallas County (Texas) Jail on Billy Kipkorir Chemirmir, 45, a citizen of Kenya and a lawful permanent resident of the U.S., after he was charged with capital murder," the statement reads.

Further details about his status are confidential.
More here.
Looking for something to do! Make it your mission to get the attention of the national media on this dreadful story.
These women—the daughters—should be featured on cable news!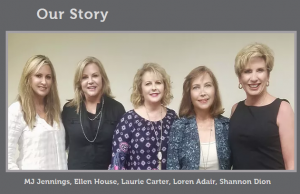 Many of my previous posts on the case are listed here.
By the way, in case you are wondering, Chemirmir does not go to trial until sometime in 2021!