I know all of you are completely immersed in the election news and the latest revelations about Joe Biden's son Hunter and his apparent pay for play scheme with Ukrainian oligarchs, but there are a few other things happening.
I've missed a lot of criminal news in recent weeks because I too am consumed by concern over the direction the country might take in only a few short weeks.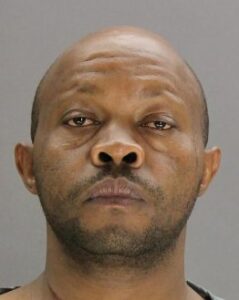 However, there is one story that should not be forgotten in the flood of other news and that is the horrific case of alleged killer of senior women, the case of Billy Chemirmir who is suspected of murdering upwards of 20 plus women and one man, senior citizens all, who were allegedly killed so that Chemirmir, who should have been removed from the country years earlier, could sell their jewelry and other valuables.
There is only one paper in the country on top of the story and that is the Dallas Morning News and its reporter Charles Scudder.
Scudder has a new story published two days ago. Unfortunately it is behind a pay wall, so I can give you only a few snips.  The Morning News would do itself a service (and these murdered women and their families) if the breaking Chemirmir stories were not so removed from national public view and discussion.
Police didn't tell her they believed Billy Chemirmir killed her mom in 2017. She learned on Facebook
Cheryl Bixler Pangburn thought a heart attack or stroke killed her mother.

It wasn't until a high school classmate sent her a Facebook message two and a half years later that she learned the name Billy Chemirmir.

"My mother was a victim of Billy Chemirmir," wrote Karen Harris, whose mother died at a Plano senior living community in 2018. "I was given a list of other possible victims. I noticed the name of what I believe is your mom. … I thought since you might have gone through the same thing I did, you might find comfort in talking."

Until then, Pangburn had no idea who Chemirmir was, much less that he'd been accused of stealing from and killing multiple elderly women at Dallas-area senior living communities.

Before her death, Bixler appeared in a brochure touting the wonderful environment at the Parkview. "The management is so willing to just bend over backwards to make it pleasant to live here," she said. The promotional material featuring Bixler is now no longer available.

Her mother, Marilyn Bixler, was found dead Sept. 17, 2017, at Parkview in Frisco, a luxury senior living community. Several weeks later, a woman survived an attack at the complex and later helped lead police to Chemirmir.

Somewhere, Bixler's name was on a list of potential victims. A Frisco police lieutenant had signed a sworn affidavit saying her death was linked to the other crimes. The medical examiner had even changed her cause of death from a heart attack to "undetermined."

Yet no one ever called Pangburn. No one told her how her mother really died.

[….]

Pangburn's family is one of dozens in North Texas that have been caught in a limbo caused by numerous investigative delays in a complicated case that stretches over multiple jurisdictions.

Chemirmir has been indicted in 14 deaths, and has been publicly linked through civil suits to at least 10 others. Even more families have said their loved ones' causes of death have been amended by medical examiners in Collin and Dallas counties to "homicidal violence" or "undetermined" in connection with the investigation.
The rest of the story is behind a paywall here.  I sure hope reporter Scudder is working on a book!
Visit the website created by the grieving daughters of the murdered women.