"The stated goal from the beginning was to defeat Trump and Trumpism at the ballot box and to call out his enablers."
(Reed Galen, of the Lincoln Project doesn't just hate Trump, he hates you, his voters.)
Surely you've seen their anti-Trump ads and maybe figured they were just a bunch of Dems.  Well, they aren't, they are disgruntled supposed Republicans out to destroy Trump (and Trumpism!) and are being led by Trump advisor Kellyanne Conway's hubby George Conway among others.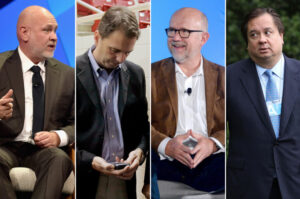 It isn't just Trump they are after, but are amassing millions of bucks (surely from Dems) to buy ads against prominent Republicans.
It is kind of disgusting that they call themselves the Lincoln Project (Lincoln was a Republican), but according to the New York Post, NRO has renamed the PAC—the Grifter Project.
Here is what The Hill reported today:
Lincoln Project expands GOP target list, winning Trump ire
The former GOP operatives behind The Lincoln Project are expanding their list of Republican targets, infuriating allies of President Trump's and national Republicans scrambling to preserve the GOP majority in the Senate.

In addition to a relentless negative ad campaign against Trump, the group has so far spent more than $1.3 million attacking Sen. Susan Collins (Maine), who is among the most vulnerable GOP senators up for reelection. That's by far the most they've spent on any Senate candidate.

Federal Election Commission (FEC) filings reveal The Lincoln Project has also targeted more than a half-dozen other Republicans up for reelection in 2020, including Sens. Cory Gardner (Colo), Martha McSally (Ariz.), Lindsey Graham (S.C.), Thom Tillis (N.C.), Joni Ernst (Iowa), John Cornyn (Texas) and Senate Majority Leader Mitch McConnell (Ky.).

The group is running ads in support of Democratic Senate candidate Steve Bullock in Montana and independent Al Gross in Alaska, who are seeking to unseat Sens. Steve Daines (R-Mont.) and Dan Sullivan (R-Alaska), respectively.

Biden Republicans!

Reed Galen, a strategist for the group, told The Hill that "the Senate map has expanded" and that off-cycle Senate Republicans "shouldn't believe their day won't come." The Lincoln Project has invested very small amounts in ads going after Sens. Marco Rubio (R-Fla.), Ted Cruz (R-Texas), James Inhofe (R-Okla.) and Mike Rounds (R-S.D.).

[….]

The Lincoln Project is taking heat from Republicans for backing challengers to blue-state GOP senators and moderates, such as Collins, who voted against Trump's efforts to repeal ObamaCare. Galen defended the attacks, saying they'll target anyone who they believe has inadequately fought back against Trump.

"The stated goal from the beginning was to defeat Trump and Trumpism at the ballot box and to call out his enablers," Galen said.

"These senators we've gone after are not conservative Republicans in any classical sense of those words … they should have T's behind their names, not R's."

The group's senior members were well-known Washington Republicans before they turned to electing Democrats. The team includes lawyer George Conway, the husband of White House senior adviser Kellyanne Conway, as well as veteran GOP operatives and strategists Rick Wilson, Steve Schmidt and John Weaver.

Republicans working to reelect Trump and maintain the majority in the Senate are hitting back, alleging that the former GOP operatives are "grifters" who have taken up electing Democrats because they lost their cushy establishment jobs when Trump was elected.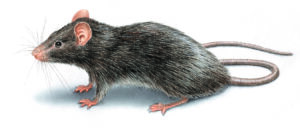 How is that for sickening!
Makes you wonder if they were Dems all along (while 'advising' the likes of John McCain) to assure that Rs were defeated.
I guess I need a new category for posts like this one—how about political rats?