LOL! It was last year's Minnesota Machete Man I had in mind!  See here.
Move along, nothing to see!
Whoever this "man" is who brandished a machete and chased three children in Waite Park, MN on Thursday, he is 28 years old and no reason to withhold his name. He is not a minor in need of protection.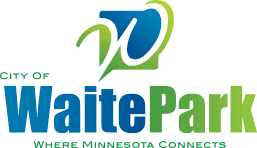 If anyone still wonders why we have no faith in the media, this is one reason why.
Immediately, and under the present circumstances not just in Minnesota and everywhere in America where racial tension is high, one becomes suspicious when incidents like this occur and we are not given the facts.
I assume if his name was Anderson or Johnson, the 28-year-old would have been named!  I could be wrong, but nevertheless this is news for a blog like this (whoever he is!).
From CBS Minnesota (hat tip: Bob):
Man Accused Of Chasing Children With Machete In Waite Park
MINNEAPOLIS (WCCO) — A 28-year-old Waite Park man is in jail accused of chasing children with a machete Thursday.

We have come to expect no photo for alleged attackers like this, but no name for a 28-year-old who was arrested in the crime?

According to Waite Park police, officers were dispatched at 9:18 p.m. to the 200 block of 3rd Street South in Waite Park. They were responding to the report of a "male with a machete who had been chasing kids in the courtyard."

While en route, officers were advised by dispatch that someone at the same address was reporting that someone pointed a gun at them.

After arriving on the scene, police determined that the suspect had been in the courtyard over the prior few days chopping at a tree with a machete. Police said he was chopping at the tree Thursday when, at some point, he stopped and began chasing three children who were playing nearby.

When one of the children advised a parent of the situation, they confronted the suspect. While the parent was speaking to the suspect, the suspect reached into his pocket, so the parent "became afraid and brandished a gun", police said.

The suspect allegedly told police at the scene that the parent pointed a gun at his head. However, police said a gun was never pointed at him.

The suspect was then arrested for second-degree assault and taken to Stearns County Jail.
As soon as someone finds his name I will report—even if he is a machete-owning Anderson or Johnson!  (LOL!  He is an Olson! See update above!).
Endnote:  Where are the environmentalists?  For Pete's sake, he was hacking at a tree for days after all!