Surely you have seen the news.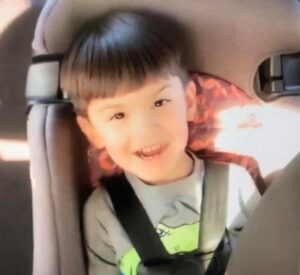 But, I decided it needed to be mentioned here as I have seen several stories in the last few months about deadly road rage incidents (not just in California) and I want you to be careful on the highways as we have newfound freedom to travel.
It was difficult to find a report that included photos of the pair arrested and included a mention of the fact that the boy's mother had flipped a middle finger at the driver of the car in which Marcus Anthony Eriz, 24, and Wynne Lee, 23 were allegedly riding in a lane change dispute of some sort.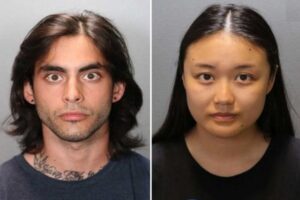 That is no excuse for Eriz to fire on the car, but I just want everyone to stay calm out there on the highways as there are some evil and insane people possibly in a car near you.
Don't do anything that might provoke them!
As usual the UK Daily Mail has a lengthy account.  See it here.
Here is another road rage murder case from back in March that I never got a chance to post.  This one from North Carolina:
29-year-old man charged with killing Pa. mother of 6 in North Carolina road-rage incident: police