Helping turn Virginia blue?
Because so many readers sent the news about a Pakistani doctor in Virginia under arrest for performing unwanted and unneeded medical procedures on women in his care, I need to post the news.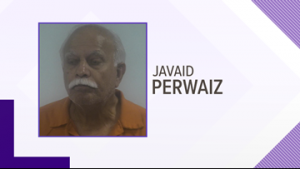 Even if there weren't questions about why some women were unknowingly (allegedly) made infertile, Dr Perwaiz would have come to our attention, joining a growing list of 'new American' doctors who are busy committing Medicaid/Medicare fraud one of the interests highlighted here at 'Frauds and Crooks.'
Here is Robert Spencer's (Jihad Watch) take on the incredible news at PJ Media: 
Demographic Jihad? Virginia Muslim Doctor Tied Women's Tubes Without Their Consent
The details of this case are simply horrifying. One woman tried for years to conceive a child, but couldn't. When she finally consulted a fertility specialist, she discovered, according to the Virginian-Pilot, that her "Fallopian tubes had been burned down to nubs, making it impossible to conceive naturally." It turned out that her physician, Dr. Javaid Perwaiz of Chesapeake, Virginia, had tied her tubes without telling her was doing it or obtaining her consent. And she was by no means the only woman whom Dr. Perwaiz victimized in this way.

[….]

About the good doctor we are told that he was "educated abroad," with no hint as to where – it was actually in his native Pakistan, as the Virginian-Pilot notes: "Perwaiz has had a medical license since at least 1980, according to state records, having attended medical school in his native Pakistan and completed a residency at Charleston Area Medical Center."
Read the Virginian-Pilot story to see what Perwaiz is being charged with.
Spencer wraps with this after telling us what Muslim leaders have said in the past about demographic jihad:
Is it possible that Javaid Perwaiz has the same kind of mindset, believing that he is performing an Islamic duty by preventing infidel women from having children? It cannot be discounted, but of course the possibility will never be investigated; to do so would be "Islamophobic."
One reader who sent me the story remarked that any woman who goes to a Muslim doctor is foolish (harsher words than that).  However, I will bet most American women have no clue if their 'new American' doctor is a Muslim and if they do they don't know any basic tenets of Islam.
Changing America by changing the people!
Don't miss my RRW story about how Muslims are winning big in local elections. Virginia was a big winner for them on election day 2019.