And, then WTH! he will be out and free in America. He had earlier been the subject of a deportation order.
This is the kind of news that ticks me off!  First, there is no mention of how he and his family came to be living in New Haven, CT.  Were they refugees resettled in 2016 during Obama's big movement of Syrian refugees to Anytown, USA, or did they get here through another legal or illegal avenue?
Why are we never told?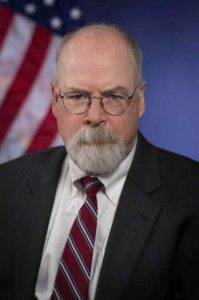 And, of course there is no photo.  Stories like this one are dressed-up with pictures of court houses and gavels because even if a photo could be used for a foreign criminal, it rarely is!
But, of most concern in this case is the lack of any discussion about why the guilty stalker was ordered to be deported, but now gets only a couple of years in the slammer.
What is his wife going to do to protect herself in two short years?
This Justice Department press release from Tuesday is not one of their better releases. Could that be because it is written in a Connecticut DOJ office?
Syrian National Sentenced for Stalking Offense
John H. Durham, United States Attorney for the District of Connecticut, announced that ALAA HASAN QALB ALLOUZ, 34, a citizen of Syria last residing in New Haven, was sentenced today by U.S. District Judge Jeffrey A. Meyer in New Haven to 24 months of imprisonment, followed by three years of supervised release, for stalking in violation of a protective order.

According to court documents and statements made in court, in July 2016, Allouz, his wife and their children emigrated from Syria and settled in New Haven. In April 2017, Allouz's wife filed a petition for dissolution of marriage, after incidents of domestic violence and Allouz's state arrests for risk of injury, assault, breach of peace, and violation of a protective order offenses. In July 2017, Allouz's wife obtained a Standing Criminal Protective Order ordering Allouz not to contact his wife. In August 2017, after Allouz threatened his wife, Allouz's wife withdrew her petition for dissolution of marriage.
Deportation ordered in 2018, so why wasn't he deported!
On February 2, 2018, Allouz was taken into custody by U.S. Immigration and Customs Enforcement on a federal arrest warrant and order of deportation, and he was transferred from a Connecticut state prison to a detention center in Massachusetts.
While in detention, he continued to threaten his wife!
While he was detained in ICE custody, Allouz made multiple phone calls to his wife during which he repeatedly harassed, threatened and intimidated her. He also made calls to other individuals during which he threatened to harm his wife and her family members. Allouz also threatened his wife and her family members in letters and e-mails.
I repeat: So why wasn't he deported?
Allouz has been detained, first in state and then federal custody, since January 10, 2017. On February 5, 2019, a federal grand jury in New Haven returned an indictment charging him with one count of stalking in violation of a protective order. He pleaded guilty to the offense on May 15, 2019.
He gets two years behind bars at taxpayers' expense and then will be on supervised release for three years! Who is going to protect the wife when he walks free?