I expect everyone reading this post to watch this 18 minute video that the media does not want you to see.  Those 18 minutes will dispel any confusion you might have about what is happening to us at this critical juncture in the history of our great country! 
For the moment it is here at Youtube with an introduction explaining why it might not continue to be available at Youtube which is censoring any video that questions the integrity of Election 2020.
Update: As expected this version was removed as well.
If it disappears, you can view it at Rumble here: https://rumble.com/vc32yv-the-plot-to-steal-america-now-censored-on-youtube.html
You will learn why it is so important for the Communist Party of China to make sure that Donald J. Trump is removed from the White House.
When you come to Washington DC on January 6th, or when you do whatever you can where you live to resist the Biden/Harris coup, remember you aren't just fighting a corrupt Democrat Party (and weak Republicans) and their media lackeys you are standing up to the Chinese Communist Party.  It is 1776 all over again!
From the Plot to Steal America: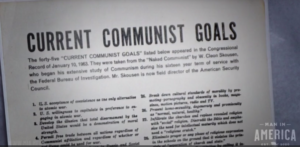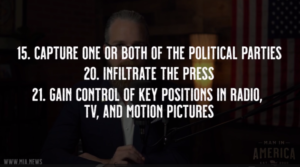 I don't ask much of anyone, however…. 
I have 1,339 subscribers to 'Frauds and Crooks' and I am asking every one of you to click on the Rumble link (even if you have been able to watch the video on Youtube).   Rumble is Youtube's competition.
I can tell how many of you click on links and am going to be pretty ticked-off, if you don't do this.  Frankly I will know if spending my time writing this blog is a waste!
Here is the link again:
https://rumble.com/vc32yv-the-plot-to-steal-america-now-censored-on-youtube.html