Such a sick, sick story on many fronts.
North Dakota has been roiled with refugee tensions over the years as I reported extensively at my other blog, Refugee Resettlement Watch.
I visited the state in 2016 to get a feeling for the situation there mostly a result of Minnesota Somalis spilling across the border into the state, but some refugees have been directly placed there by a Lutheran resettlement agency.
And, as you read this news, keep in the back of your mind that Biden will this month be making the decision on the refugee ceiling for the new fiscal year that begins on October first.  Among the 125,000 he has so far indicated would be arriving, thousands of Somalis will be among them.
But, that isn't all.
The refugee industry is pushing for the number to be 200,000.  Those tens of thousands of Afghan evacuees beginning to arrive may end up being in addition to 200,000 from Asia, Africa, and the Middle East—all will be needy people looking for the generosity of the US taxpayer!
Here is the bare bones news story from Valley News Live:
Manslaughter charge amended to Murder in Grand Forks shooting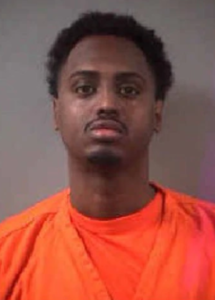 GRAND FORKS, N.D. (Valley News Live) – Grand Forks Police have identified the victim of a weekend shooting as 28-year-old Megan Lea Gustafson.

The manslaughter charge originally filed against 26-year-old Ahmen Mohamed Abdullahi has been amended to Murder.Abdullahi is also charged with one count of unlawful possession of a firearm and theft of property.

Grand Forks Police say the shooting happened just after 1:30 Sunday morning at a home in the 1300 block of 8th Avenue North. Officers responded to a report of a suspicious man in the area, they knocked on an apartment door and talked to Megan Gustafson.

Officers walked away and shortly after, they heard an argument coming from inside the apartment.

Megan's obituary is here: https://www.amundsonfuneralhome.com/obituary/megan-gustafson

Court documents say officers saw the door open; Gustafson was standing in the doorway with her back toward the street and Abdullahi was facing her.

Officers heard a single gunshot, heard Gustafson scream, and then saw her run into the lawn and fall to the ground.

Abdullahi walked out of the apartment holding a handgun, according to court documents. Officers were able to detain Abdullahi without incident.

Police say Gustafson had a gunshot wound in the chin/neck area.

They tried to save her, but she later died at Altru Hospital.

Court documents also say the handgun found at the scene was reported stolen from a vehicle in Grand Forks in September 2020. Abdullahi is prohibited from owning or possessing a firearm due to a felony terrorizing conviction in Grand Forks County in March 2021.
Diversity is not beautiful!
As I have said here on many occasions, more young women might be alive if the mainstream media wasn't chicken to publish stories like this one!
You will see, this won't go beyond the local news.