Last summer I posted on the political rats at the Lincoln Project.  This is an update on how the rats are scurrying now as one of their own has been outed as a sexual predator.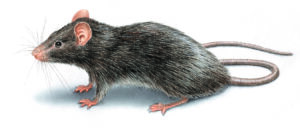 You have probably seen the news (a well-kept secret among deep staters), but I am posting it because I had been so outraged that this bunch of Republican traitors, never-Trumpers, was filling the airwaves with trash about President Trump and doing it using Lincoln's name.
Here is Breitbart with news on how this all went down…
Ryan Girdusky: Lincoln Project Is Part Grift, Part Grooming Operation for John Weaver
"The Lincoln Project has always been just two things: a grift for people to make money and a grooming organization for John Weaver to meet young men to try to get them in bed," said Ryan Girdusky, journalist and author of They're Not Listening: How The Elites Created the National Populist Revolution, on Tuesday's edition of SiriusXM's Breitbart News Daily with host Alex Marlow.

Girdusky broke the news that John Weaver, a co-founder of the Lincoln Project, allegedly sought sexual contact with young men in exchange for jobs in politics.

Weaver was a long-time aid for John McCain. No wonder McCain's presidential bid failed.

https://nymag.com/news/intelligencer/34737/

Girdusky began investigating accusations of Weaver's sexual solicitations from young men after being followed by Weaver on Twitter.

"Within a day [of Weaver following me on Twitter], young men started coming forward and saying to me that I should be on the lookout," Girdusky stated.

"They said, 'This is what John Weaver does. He reached out to young men like me and he says I can give you a job opportunity if you promise me sex in the end.' It's three young guys who reached out to me very early on."

Girdusky added, "I was trying to find out how many people possibly know about John Weaver, and it became very abundantly clear very early on that everyone knew. If you worked politics, there was no way you did not know about John Weaver and his actions towards young men, preying on young men."

Republican strategist and political pundit Karl Rove saidon Monday that he knew of Weaver's "pattern of behavior" since 1988.
So Karl Rove knew in 1988 that a top Republican strategist was using his position to seduce young men and never outed him?
The Breitbart story wraps with this:
The Lincoln Project raised over $87 million since its launch at the end of 2019.
One person enjoying a little schadenfreude today is Sarah Palin who knew all the rats surrounding Republican John McCain.
Endnote: I got my first appeal for money from the Republican Party yesterday and I am happily returning a note to them in their prepaid envelope, sans money of course!