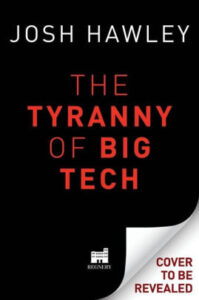 As you probably know Simon und Schuster backed out of their contract to publish Senator Josh Hawley's book about the Tyranny of Big Tech after he stood up for our President.
Hawley wanted election fraud allegations to be thoroughly investigated.
So yesterday we learned from Mollie Hemingway at The Federalist that Regnery would publish the book in the spring.
Read Hemingway's report on how Hawley (in addition to Senator Ted Cruz) have become top targets of the maniacs on the Left.
You can pre-order his book at Barnes & Noble.
Buy a copy, or two, or three to show Hawley you appreciate his bravery. (The website opened slowly for me, so be patient.  I am guessing it is because of a rush of orders.)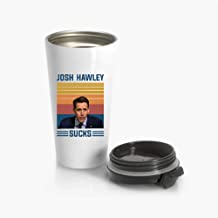 By the way, I checked to see if there was any pre-order at Amazon (yes! I am quitting Amazon, just wanted to check).
And, the only thing I saw about Hawley there for purchase was a coffee mug for $39.
In case you can't read it, it says: JOSH HAWLEY SUCKS.
Just shows Amazon for what it is!
By the way, since we are told by the speech police that the word "fight" is now verboten, I've created a new category here, beginning with this post, that I am calling: Fight Back!
P.S. I am going to be busy at RRW going forward…..