Arrested in the Philippines in 2019, he is alleged to have trained to be a pilot in order to use a hijacked plane to crash into a building on American soil.  Novel strategy!
The FBI describes him as a Kenyan national, but it is pretty clear that Cholo Abdi Abdullah, working for the Somali terrorist group al Shabab, is a Somali.
Maybe the FBI doesn't want to say that so as not to offend the sensibilities of Rep. Ilhan Omar.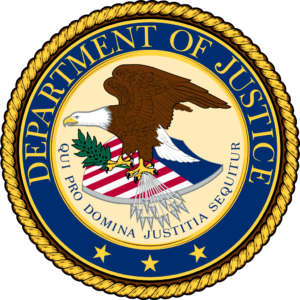 Yippee! The FBI worked really hard, did I say really hard, to nab another Islamic terrorist, but I could care less when they have not worked really, really hard to discover who are the terrorists who plotted and are still plotting to overthrow our election system and indeed our government.
I know it would have been sad if this pathetic creep had gotten away with hijacking a plane, but that pales in comparison to the Communist takeover of the United States happening before our eyes.
So is this little nugget thrown out to divert our attention?
Reader Cathy sent me the Justice Department press release last night, here, and this morning I searched for news on the FBI's big-get and it is everywhere.  Every Leftwing media outlet has the news***, probably front page, happy to distract us from the real terrorists behind the Democrat Party and their Chinese overlords.
As usual, the UK Daily Mail has a report with a photo of Cholo Abdi Abdullah.
"Thanks to the outstanding investigative work of the New York Joint Terrorism Task Force, and the FBI's global partnerships with law enforcement agencies around the world, Abdullah's plot was detected before he could achieve his deadly aspirations." Whoop-de-do! How about using our global partners to find the plotters against our election system!
Feds charge Kenyan al-Shabab terrorist with plotting 9/11-style attack on American city: Jihadi trained as a pilot and was arrested in Philippines with a gun and a bomb
As usual the Daily Mail has a handy summary at the top of its story.
Cholo Abdi Abdullah allegedly spent years training to carry out a 9/11-style attack; he pleaded not guilty to the charges in a New York court Wednesday

Abdullah, who has been in custody since 2019, was extradited to the US Tuesday

He allegedly took orders from al-Shabab commander behind 2019 Nairobi attack

He researched ways to enter the US and how to hijack a plane, prosecutors say

Abdullah faces multiple charges and if convicted 20 years to life in prison

It is not clear which skyscrapers or cities were part of the alleged plot
But the acting Manhattan U.S. Attorney called it 'a chilling callback' to 9/11
I'm waiting for a mugshot(s) of the major plotters, the terrorists, behind the coup to overthrow our country.
***Search the Somali Islamic terrorist's name and see what I mean about the widespread coverage.