Diversity is beautiful alert!
Once again we see a 'new American' doc in trouble with the law.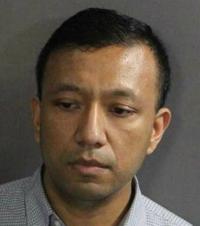 This news is from mid-April.  Thanks to a reader for sending it because otherwise I wouldn't have seen it, nor would you unless you live in Massachusetts and then maybe it would have come to your attention.
Wouldn't you think that with all the cable news, and the expansion of the media generally, stories might break out of the state where the offense happened?
I guess they are all too busy with Mueller, Mueller, Mueller, Russia, Russia, Russia and now Barr, to bother with sexually deviant foreign doctors.
Dr. Sujan Kayastha is from Nepal. What! Is medical doctor now a job Americans won't do?

Here is some of the story my reader sent, but I'll give you another link below with more details.
Doctor charged with paying 14-year-old boy for sex
ATTLEBORO, Mass. (WPRI) — A Massachusetts doctor was in court Thursday on several charges, including paying a minor for sex.
Sujan Kayastha, 37, was arrested Wednesday at his Dartmouth home following a four-month investigation, according to Attleboro police.
Police said they launched the investigation after learning a 14-year-old Attleboro boy had been sexually assaulted, later finding out the boy had received cash in exchange for sexual activity with an adult male.
The investigation revealed Kayastha engaged in "lengthy, sexually explicit communications with the juvenile victim," according to police, which included the transmission of images of child pornography.
Police allege Kayastha also offered drugs, alcohol and money to the teen, then made arrangements to meet him at a Seekonk hotel for sex.
Court documents obtained by Eyewitness News revealed the alleged victim was at a group home and the home's program director noticed marks on the boy's neck and an unusual amount of cash in his possession.
Kayastha reportedly told the 14-year-old he was 28 years old, according to the documents, while the boy told Kayastha he was 16 years old.
[….]
According to police, Kayastha worked as a hospitalist at St. Luke's Hospital in New Bedford.
Maureen Boyle, a spokesperson for hospital owner Southcoast Health, released a statement to Eyewitness News saying Kayastha has since been "relieved of his duties."
And, now here is another story from the local Attleboro news with many more details including the information about Kayastha's nationality.
We learn that he admitted the contact with the boy who was living in a group home.  He also had pornography on his computer. I'm thinking the bail they set was too low! Ankle monitor? Did they take away his passport?
Police say doctor sexually exploited Attleboro boy he met online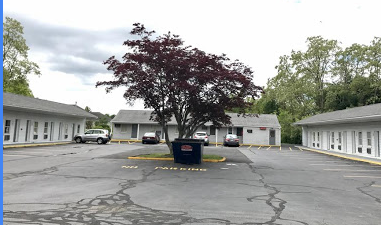 "He confessed to officers. He acknowledged that he did contact this person over SnapChat. He acknowledged going to Attleboro to pick up this person and bring him to the Shang-ri La hotel in Seekonk," Vazquez said during a bail hearing.
The prosecutor said the evidence against Kayastha was "overwhelming" and said the defendant admitted to police that "he had a deviant sexual interest in tweens." Tweens are children generally between 9 and 14.
[….]
A lawyer representing the doctor for the arraignment, Marybeth Hopkins of Wrentham, said he plans to "vigorously" fight the charges against him. She said he is from Nepal and that his wife of five years was in court supporting him.
The wife, Sweksha Batajoo, had no comment for reporters as she left court.
More details here.
Prior to seeing this second story above, I had learned he went to medical school in Nepal, so I didn't have to use the 'secret decoder ring' to figure out that he was a 'new American.'